Coronavirus Pet Update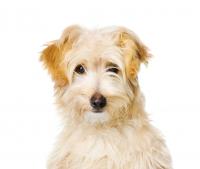 We understand the concern surrounding the novel coronavirus (COVID-19) across the country and the world, and our hearts go out to those who have been impacted. As pet parents ourselves, we understand you have specific questions about staying safe, and are here to support you and your furry family members during this stressful time.
While both dogs and cats are susceptible to some strains of coronavirus, at this time we do not have evidence that our pets can contract or spread the COVID-19 strain. However, other strains of coronavirus have been known to be passed between humans and animals. Vaccines for intestinal coronavirus strains in dogs and cats do exist, but no veterinary vaccines are available for protection against COVID-19 or other respiratory strains of coronavirus found in pets.
To help protect your furry family, there are a few steps you can take:
continue to include your pets in your emergency preparedness planning, including a two-week supply of food and medications
wash hands often and try to avoid contact with those who are sick
isolate pets from other animals if they have been exposed to a sick animal or have symptoms such as coughing, sneezing, vomiting, diarrhea or lethargy
notify your veterinarian if your pet becomes ill, and always follow your vet's recommendations for preventive care (things like heartworm and flea/tick control, vaccinations, nutrition, and disease management)
contact whiskerDocs via phone, chat, or email, 24/7, if you're unsure whether your pet needs medical treatment
If you or someone in your household has been diagnosed with COVID-19, for extra safety, wear a mask and use gloves around your pet, or ask someone else to help with day to day care such as feeding, watering, walking dogs or cleaning litterboxes for cats. To be clear, this is just a precaution. We have no evidence at this time that indicates pets or other domestic animals can become infected with or spread this strain of coronavirus, even if someone in your home has been diagnosed.
For more detailed information about this novel coronavirus and domestic animals, contact your primary veterinarian, give whiskerDocs a call, or visit the CDC website or AMVA